Pictured is JCU legal officer (Center), together with a couple after successfully resolving their family dispute through litigation.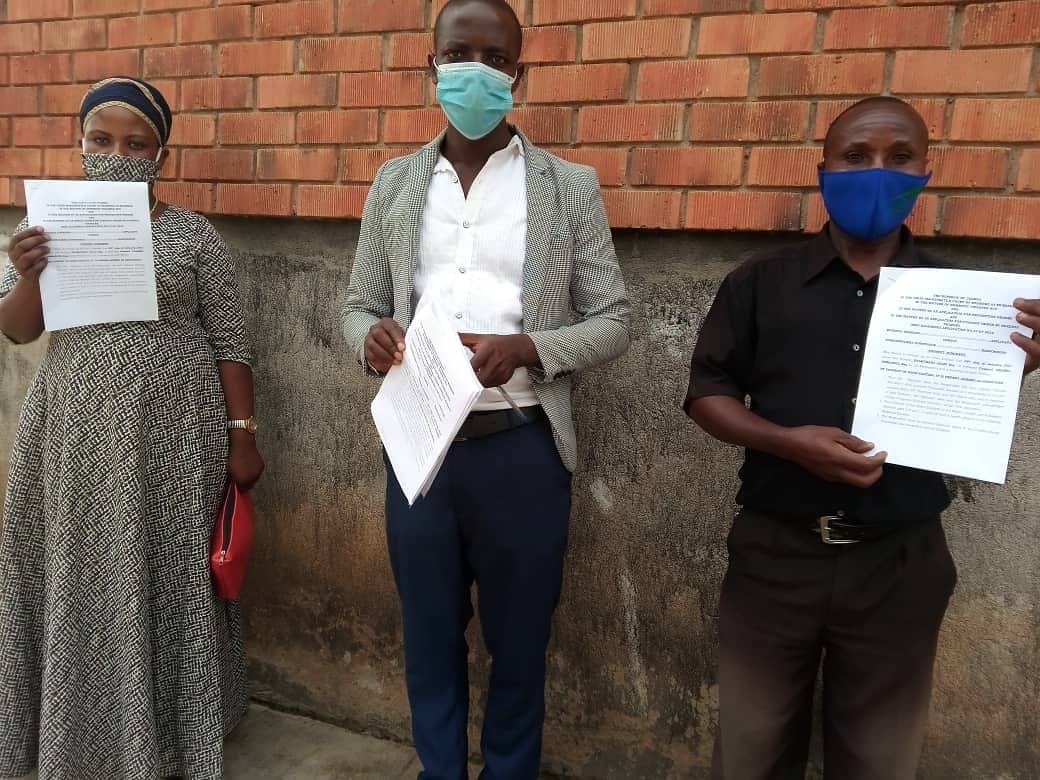 'Litigation' refers to the process of settling a dispute in a court of law and sometimes JCU represents clients in court, provided their case has merit. The couple separated early 2020 after developing misunderstandings and following their separation, Peter (not real name) filed a domestic violence suit against Jackie (not real name ), for a protective order and custody of their two children. Peter also confiscated Jackie's salon equipment and because of this, she went out of business.
Jackie felt helpless and this prompted her to approach the Mubende offices seeking free legal support. The Centre took on her case and she was represented by a JCU Advocate, who successfully concluded her case through a consent judgement. The parties were both granted joint custody of their two children and Peter agreed to return the hair salon equipment he had confiscated. Notably, he decided to give Jackie UGX500,000 to help her re-open her hair salon business.