On 18th June 2020, the JCU Assistant Legal Officer (Mmengo Centre) supported by JLOS and Democratic Governance Facility – DGF, represented forty six accused persons from Kitalya Prison through a video-link Court session at Buganda Road Court. These accused persons were identified through a prison outreach carried out on 2nd June 2020 by the Mmengo Centre team as persons who could not afford the services of a paid lawyer and were vulnerable.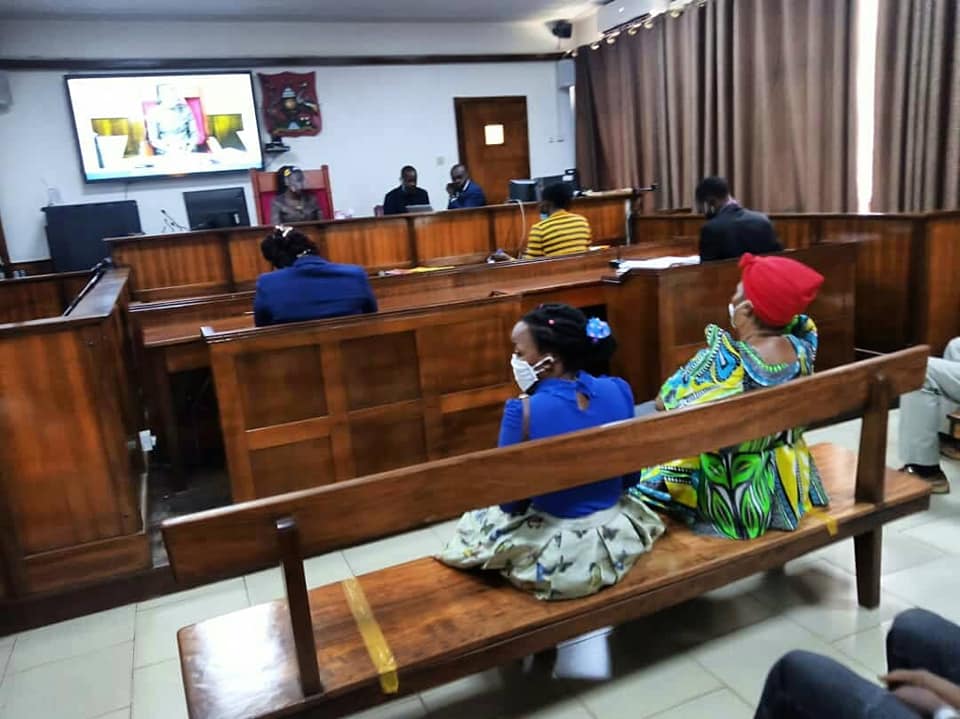 Most of these had been charged with disobedience of lawful orders and upon free legal representation by JCU, twenty seven were sentenced to a caution after being on remand since April 2020. The other nineteen were sentenced to community service in areas near the police station they had been detained at and other cases were adjourned to the following week.
Pictured is the JCU assistant legal officer together with happy relatives of the released persons. The virtual court sessions through video teleconferencing was a welcome innovation by the Judiciary and it contributed towards enhancing access to justice especially during this COVID-19 period. Additionally, this strategy that allows court sessions to take place with a limited number of staff has also reduced the likelihood of the spread of corona virus.