Musisi's woes began in July 2020 when he was arrested and remanded at Kasangati Government Prison. Musisi (not real name), a student at Muteesa I Royal University, had been detained for selling two mobile phones which he didn't know were stolen. Meanwhile the complainant was asking for a settlement of Ugx9.000.000 which Musisi unfortunately could not afford.
Musisi spent three months in prison. His worried and understandably distressed mother, Margaret (not real name), was prompted to seek legal assistance for Musisi. Margaret could not afford legal services and seeing this, the Nateete-Rubaga Court referred her to Justice Centres Uganda in October 2020.
The JCU Mmengo Centre took on Musisi's case and worked hard to facilitate his release which occured in November 2020. Musisi was granted bail and later acquitted of all charges. He was able to resume his studies and graduated in December 2020. Margaret was grateful to JCU for helping and giving her son a second chance.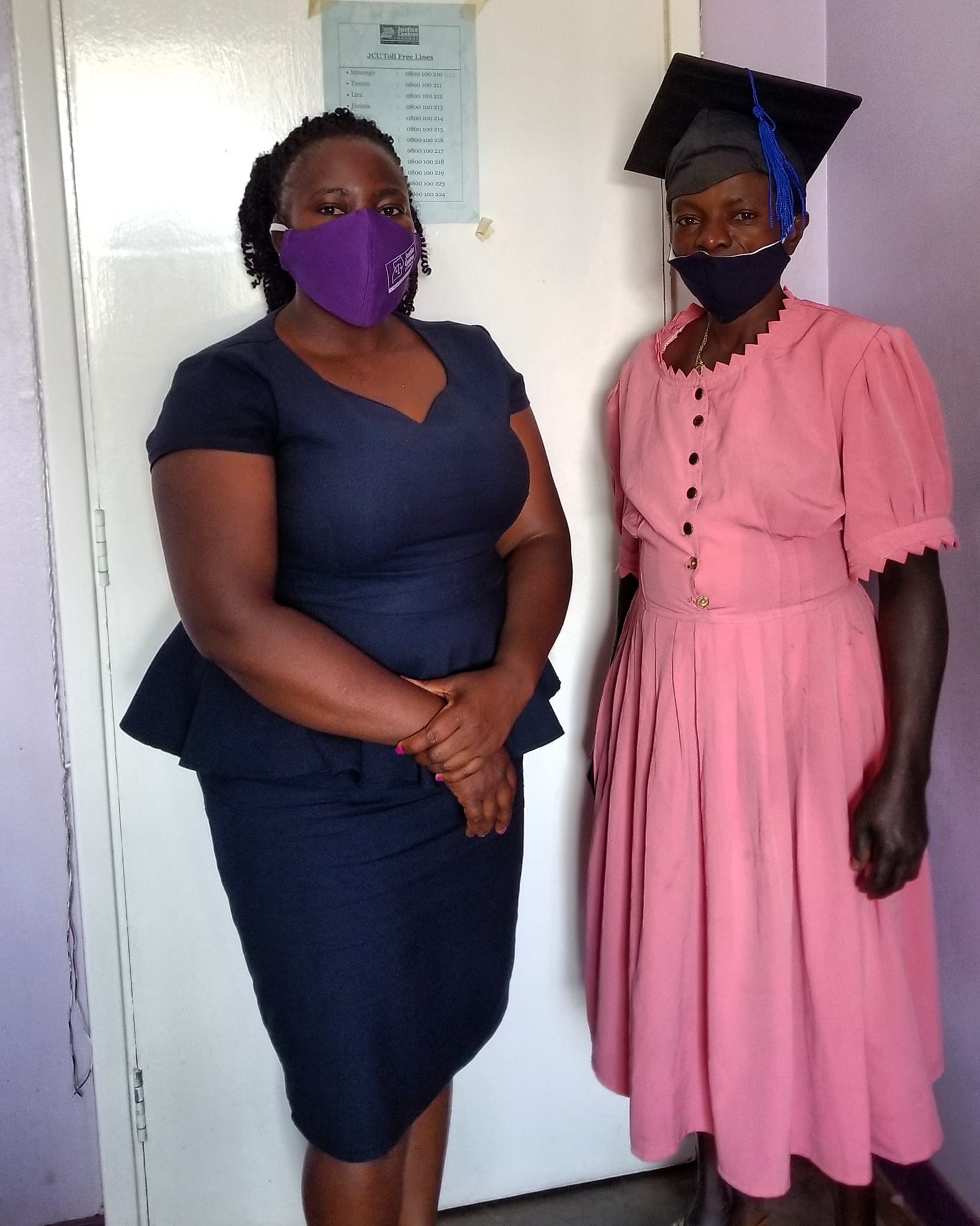 Pictured is the JCU advocate (left), together with Margaret (posing with Musisi's graduation cap).

A mother's joy was restored and a young man got second chance to complete his studies and better his future.