JCU Lira Centre has been working tirelessly to create awareness of legal rights to inmates in various detention facilities. The Centre through its advocates, has been sensitizing inmates on the criminal process, plea bargain and community service to prepare them before producing them in Court.
Many have been arrested for disobeying lawful orders and the Public Health Act during the lock down and majority of them do not know their rights. This is why Justice Centres Uganda has taken the initiative to reach out to prisoners, to teach them about police bond or bail and the Court process. In relation to this, JCU Lira Centre conducted an outreach at Kwania Government Prison last week and identified remandees/inmates for JCU's Prison Decongestion Programme (PDP). These had been admitted to prison on 27th April 2020 after being charged with contravening the Public Health Act.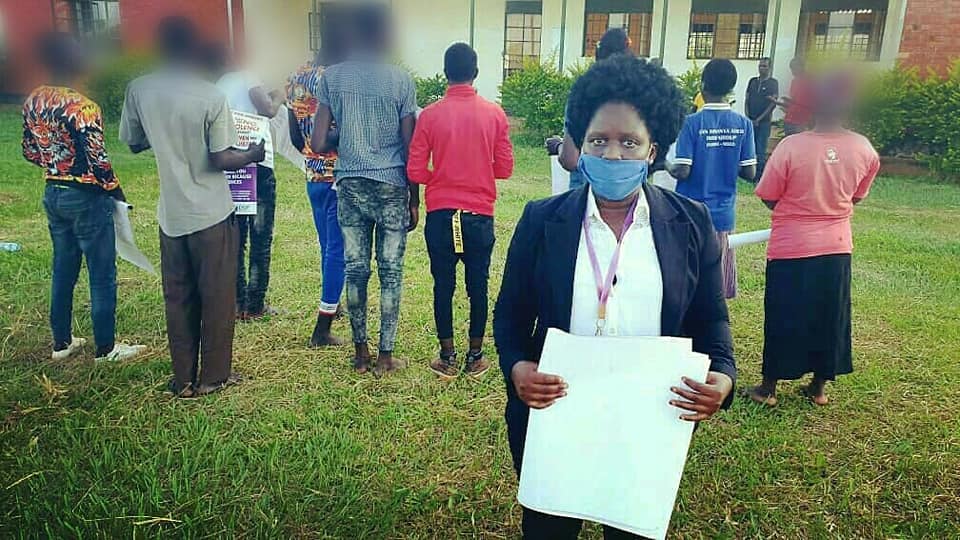 On Wednesday 27th May 2020, twenty five (25) inmates represented by JCU advocates, appeared before Court and were sentenced to a caution after pleading guilty. Their release was secured by JCU's Nassuna Sharon and Hope Abeja of Lira Centre. Our advocates later sensitized the released persons on domestic violence & child marriage and encouraged them to report any incidents of child marriage or domestic violence to the Police or Justice Centres Uganda. IEC material on these topics was also distributed.