Becca (not real name) approached our Hoima Centre on 25th February 2018, seeking assistance with claiming family land. Becca had cohabited with Stephen (not real name) for thirty four (34) years and the two had been blessed with ten (10) children, four (4) them being minors aged between 10-14 years. The two also established their home on six (6) acres of land in Wagaisa village, Hoima District.
In 2016, Stephen unfortunately abandoned his family and went on to live with another woman. He later returned two years later in 2018 and asked Becca and the children to vacate the property because he wanted to sell it. He managed to sell off one (1) acre of land and threatened to sell the rest of the land which prompted Becca to storm into JCU offices for assistance on the matter. A paralegal officer took on this file and summoned Stephen for mediation.
The mediation occurred in March 2018 and during the session, the JCU Paralegal officer enlightened Stephen on the rights of children and on joint ownership of property. Stephen was informed that he had an obligation to provide for their children even though he and Becca had separated. He was also advised to share the property with Becca since they had both contributed towards its development.
It was upon this sensitization that Stephen agreed to leave the land for Becca and the children and Becca was to cultivate the land and use the proceeds to take care of the children's needs. A Memorandum of Understanding (MoU) was signed by both parties and Stephen was given two years to collect all the proceeds from one (1) acre of land he was cultivating and then leave it for Becca and the children.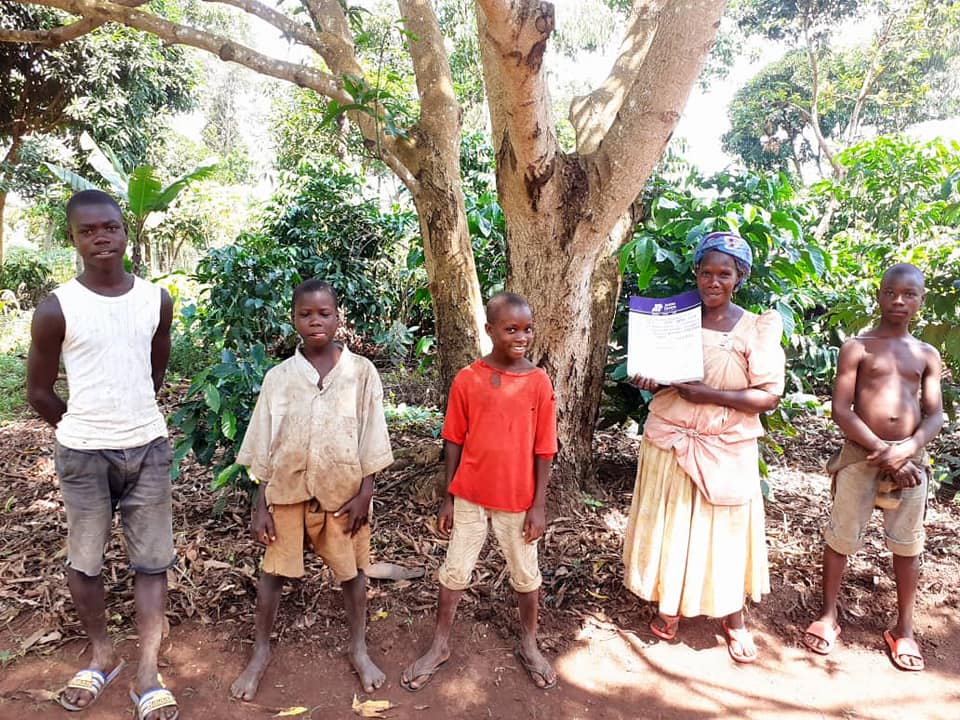 On 12th June 2020, the JCU Paralegal Officer followed up to see if the terms of the MoU had been fully met. It was discovered that the terms were fulfilled and that Stephen had indeed not sold off the land. Becca was found enjoying her land which has four gardens that she cultivates to raise and support the children. Justice was served, a woman and her children were saved from eviction and being left homeless.