On 17th July 2019, Brenda (not real name) together with her sister Caroline (not real name), approached our Hoima Centre offices and lodged a complaint against their brother Daniel (not real name), who had excluded them from their late father's land. Daniel was the heir to their father and had taken all the one hundred (100) acres of land for himself, leaving other beneficiaries out.
Upon being invited by the JCU Paralegal Officer for a mediation, Daniel showed up with a will which segregated the other beneficiaries. The will favored him and left out six (6) other beneficiaries including Caroline and Brenda. The JCU Paralegal Officer took a closer look at the will and it was discovered that the will did not meet the legal requirements as it was neither witnessed nor endorsed by the deceased before his passing.
A total of four (4) mediations were held between all parties and in the first mediation, it was discovered that the widow was also in support of Daniel excluding the other beneficiaries. The Paralegal Officer made the parties aware of the law on succession and further informed Daniel that all children of the deceased had rights to own a share of their late father's property.
It was upon this sensitization that Daniel agreed to share the estate with the other beneficiaries he had excluded before. He listened to the Paralegal Officer's advice and gave 44.6 acres of land to be shared among the six (6) beneficiaries. This decision was reached during the fourth mediation which occurred in November 2019 and a Memorandum of Understanding was signed.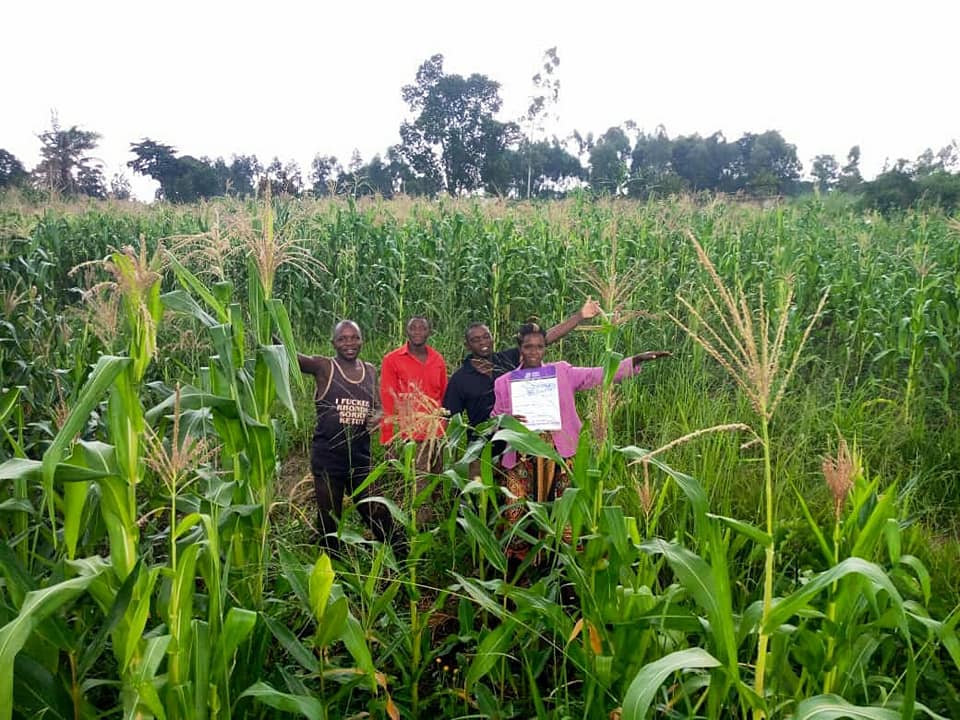 On 10th June 2020, the JCU Paralegal Officer made a follow up and visited the land to see how the client was utilizing it. Our client was grateful to JCU for helping her acquire a share of the land which she and other beneficiaries are currently cultivating.