Agnes (not real name) had separated from her husband James (not real name) for over ten years. However, in December 2020, James sold off the house that had been jointly acquired by the couple in the course of their marriage.
This was a house that Agnes had rented out in order to support herself after their separation. In December 2020, the buyers of the property threatened to evict Agnes' tenants from that house, and further filed a suit against her in the Mubende Chief Magistrate's Court.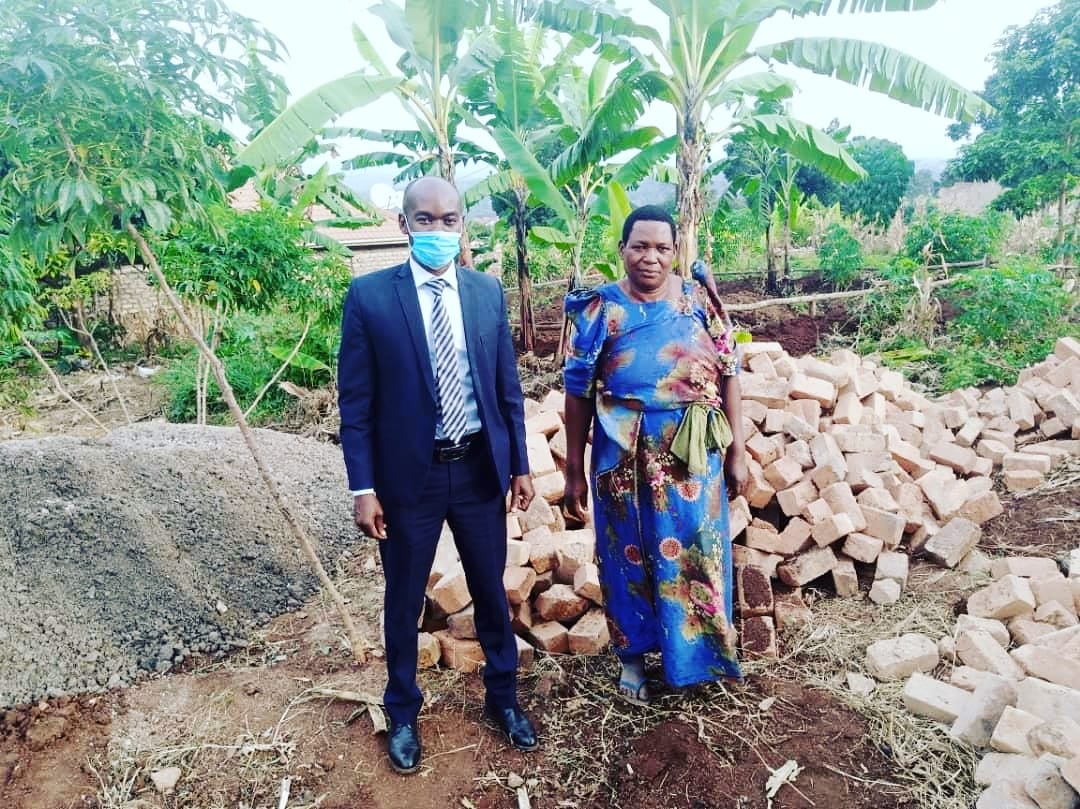 Pictured is Agnes and the JCU Advocate (Left) on the purchased land where she plans on constructing another house.
Agnes couldn't afford a lawyer to represent her and she was therefore referred to the JCU Mubende Centre for free legal support, by the court clerks at Mubende Chief Magistrate's Court. The Centre through the legal officer, represented Agnes in Court and was able to help her successfully recover Ugx45 million from the respondents through entering a Court consent order. Upon entering the consent order, the respondents sent the money to Agnes' account which she used to purchase another piece of land.