The JCU Bundibugyo Centre helped Godwin and his aunt regain an acre of land. Godwin, aged 25, is an orphan who was raised by his grandmother. Godwin's grandmother sadly passed on in 2018 and Godwin stayed on her land where he established a house for himself and his young wife.
Trouble started brewing in January 2021 when the clan members chased Godwin and his wife off the property, on suspicion that he wanted to sell the land. During the mediation that JCU held, it was also revealed that Godwin's aunt Rachel (not real name) had also been excluded from getting a share of the land, basing on the grounds that she's married.
This is one of the unlawful customs that's still existent in Bundibugyo, where married women are not allowed to own or inherit land. Seizing this opportunity, the Centre sensitized the clan members about property and inheritance rights and made it clear that both Godwin and his 56 year old Rachel, were legally entitled to a share of the land.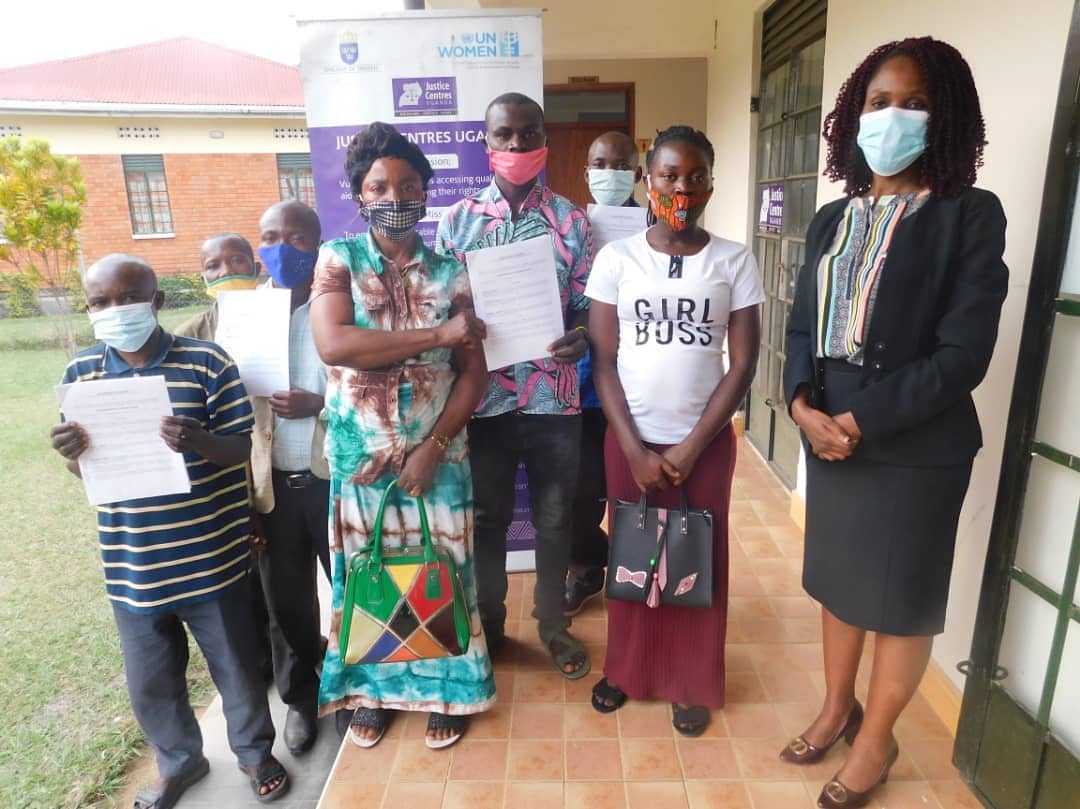 The clan members adhered to the advice and agreed to give both Godwin and Rachel land adding up to one acre. All parties were satisfied with this decision and signed an MoU (Memorandum of Understanding).