This is Stacey, she comes from a family of ten (10) children, seven (7) of them being male and three (3) girls. When Stacey's father passed on in 2016, he left behind two plots of land and two acres of land to be shared among the children. However, Stacey's brothers evicted her from the land and vowed that none of the girls would benefit from the land. She started renting a house nearby where she stayed with her children.
In 2019, Stacey visited our Hoima Centre seeking guidance on how to acquire a share of her late father's estate. A file was opened and mediation was scheduled between Stacey and one of her brothers who represented the rest of her brothers.
The mediation was a success and the brother opted to give Stacey a plot of land which Stacey agreed to and a Memorandum of Understanding was signed to that effect. In June 2020, the JCU Hoima team made a follow up visit and found Stacey in possession of her plot.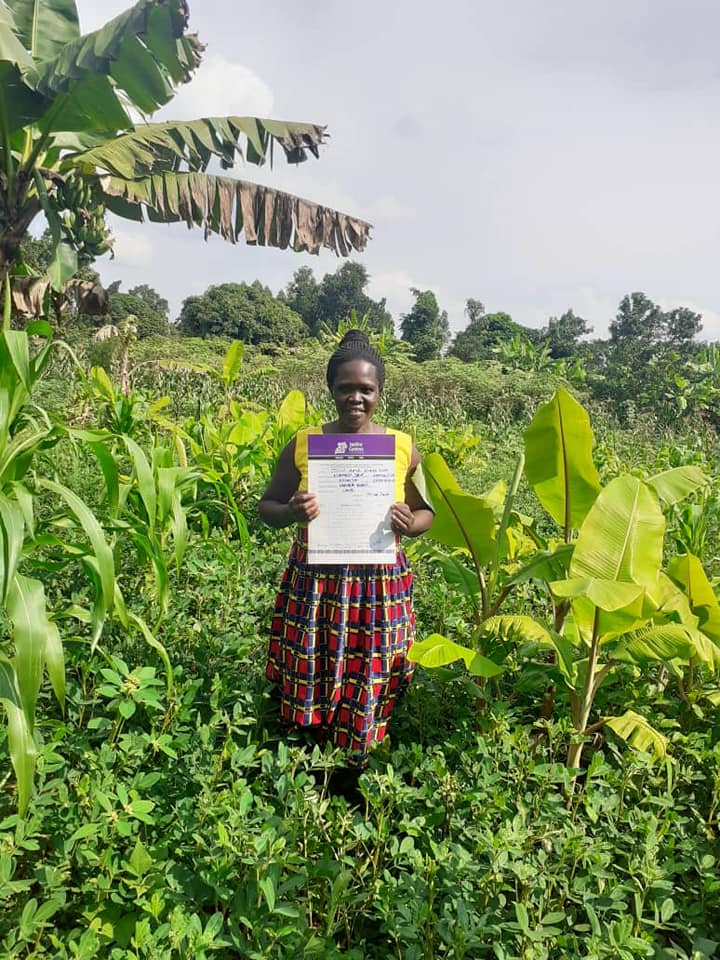 Pictured is our client Stacey (not real name), a resident of Dwoli East village in Hoima District.