It all started in 2016 when our client sold his 65/75 Ft piece of land to the respondent for the price of fourteen (14) million shillings. The agreement was that the buyer would pay this 14 million within a period of 12 months. The buyer paid 5.4 million and took possession of the land without completing payment of the total agreed amount.
Years passed and the respondent still didn't complete the payment of the remaining amount. Our client threatened to put the land back on sale and this is when the respondent lodged a civil suit against our client in 2019, with the intent of securing the land he had not fully paid for. Hoima Chief Magistrate's Court then referred this case to our Hoima Centre for mediation in March 2020.
The JCU Legal Officer conducted a mediation between parties in September, 2020 to sensitize them about land rights. During the mediation, the parties came to an amicable agreement where the respondent would pay the remaining amount of 8.6 million before the end of October 2020. Finally, on 27th October, he indeed paid our client 8.6million at our Hoima Centre offices.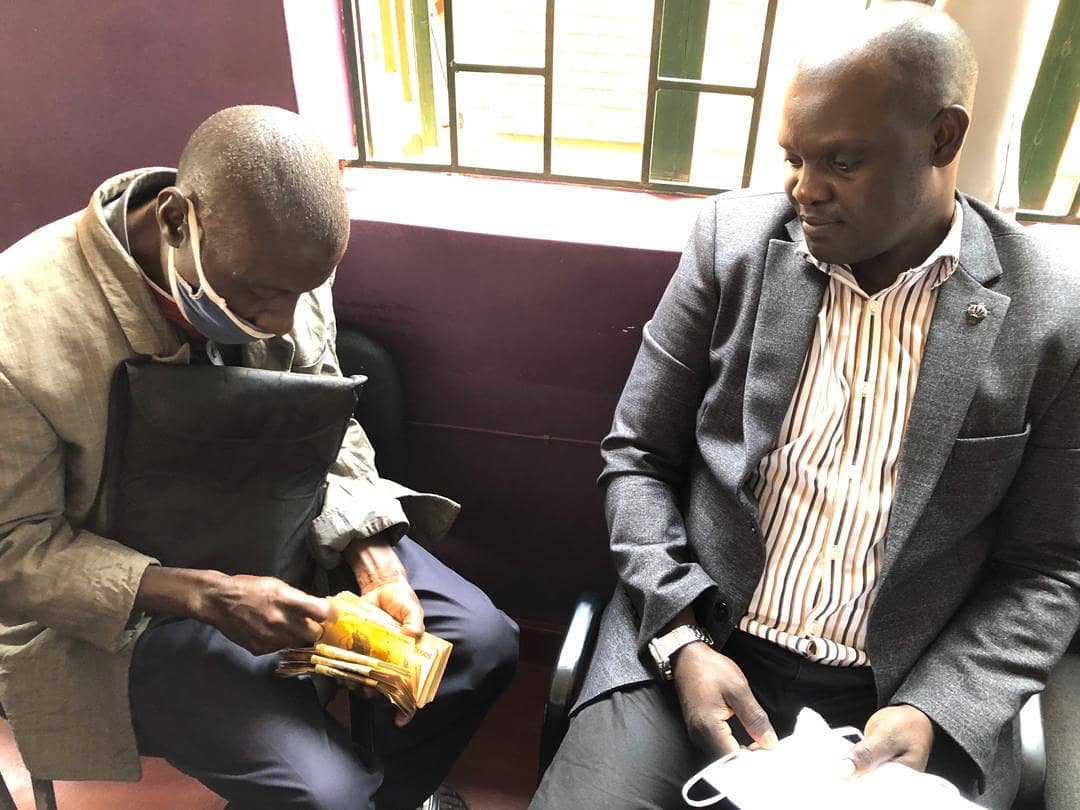 This is our client (left) receiving 8.6 million shillings, the final installment from a land sale transaction.